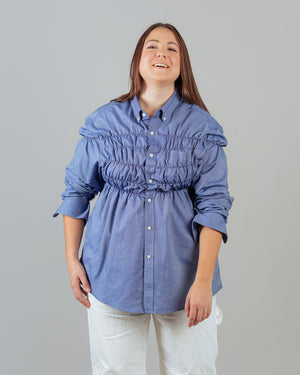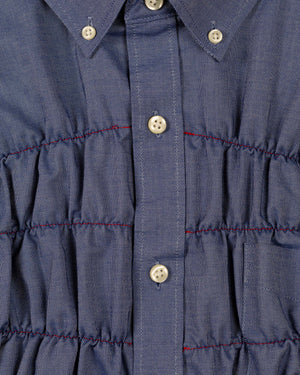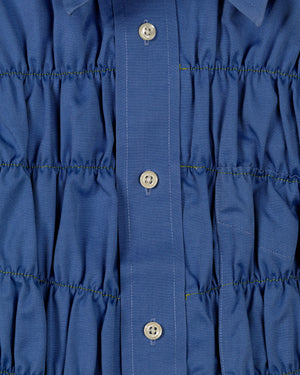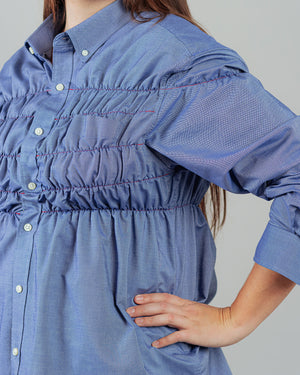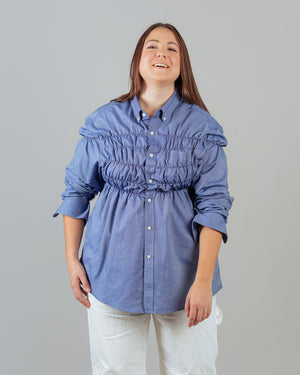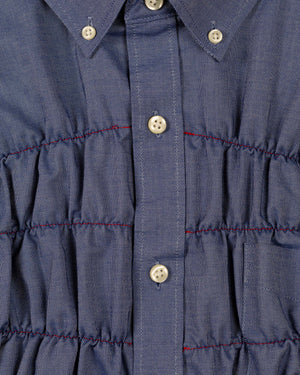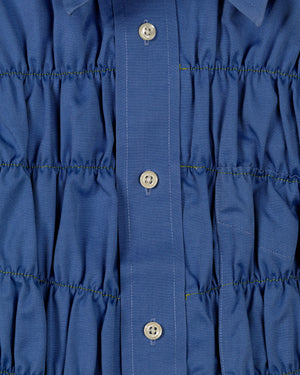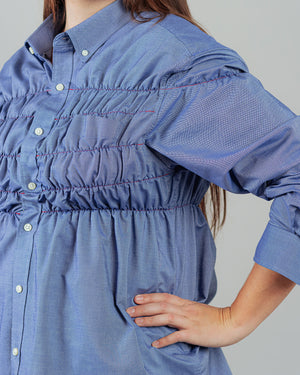 REWORKED SHIRT 003 [XL]
We call 003 The Fancy Favorite. We've added ruching across the front and back and all the way down to the sleeve cuff to create modern volume.  We also engineered a pull inside of the sleeve inseam so you can adjust the sleeve length as needed. Presto change-o, your simple shirt goes from oversized to the perfect transitional, flattering piece! This page fits Extra Large sizing. XS-S sizing here and M-L sizing here. Read an in-depth guide to finding your size here.
These are pre-worn, pre-loved shirts that may have some wear, even monogramming. We've done our best hand-picking the highest quality. Plus, we've cleaned and repaired things as needed to the highest standards possible. However, there may still be a few marks here and there. Any color/pattern we have duplicates of may differ slightly than the picture.
We do accept returns on these items with a shipping + restocking fee, but please be thoughtful before you order as we have a limited quantity in each color. 
Please see our full return policy here.
Our undergarments are all:

100% Pima Cotton

Plastic-Free Fabric

Reduced Water Waste

Fair Wage

Circular