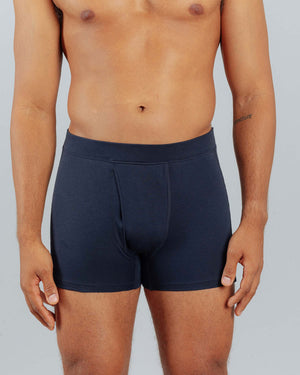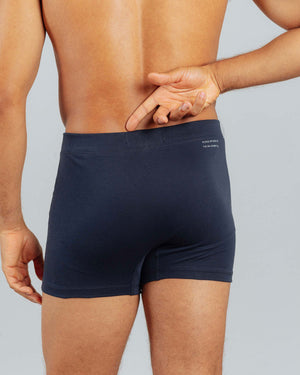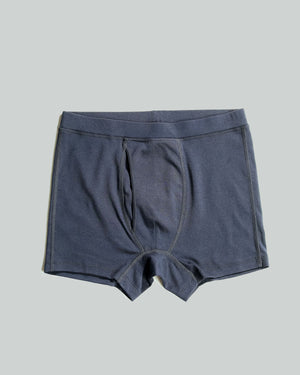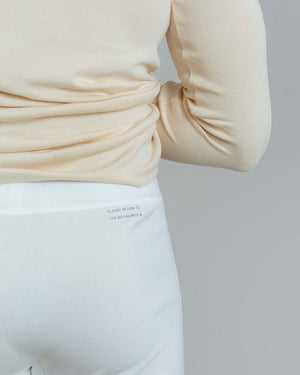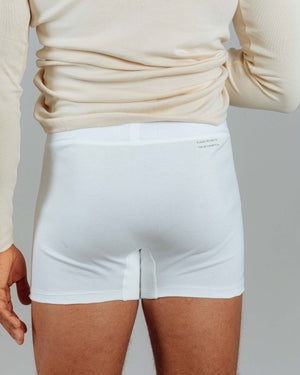 Size pictured is a Medium.
Size pictured is a Medium.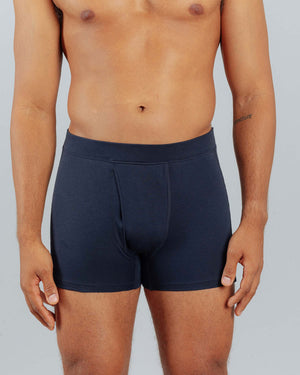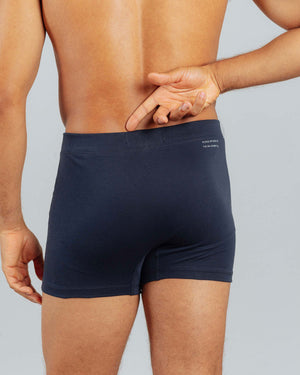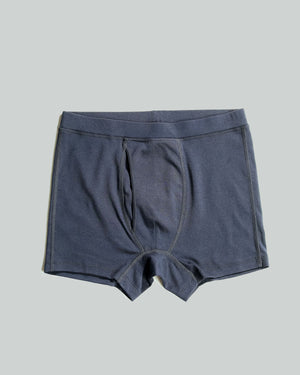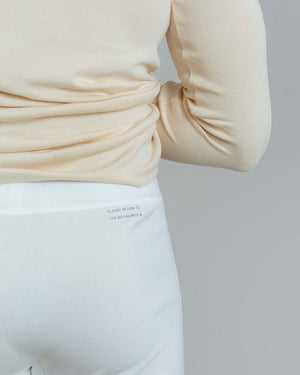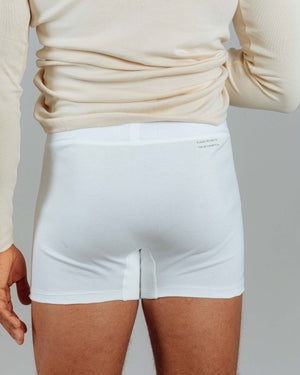 Size pictured is a Medium.
The Boxer Brief V2
Size pictured is a Medium.
Over the fence or through the gate? It's all a matter of preference. Yes, that's a Curb Your Enthusiasm ref. We had many requests for the same great fit of our boxer brief with the addition of a front fly opening and a little bit more length on the leg. Your wish has been granted. Meet V2. Fabricated in the softest 100% Plastic-free Pima Cotton Interlock your bum has ever felt. Natural, breathable, structured, stretchy, and Sanforized (pre-shrunk) with encased elastic. FYI - plastic-free fabric is better for you and your nether parts, so they'll thank us, too. We added a couple of inches on the leg of these compared to our other Boxer Briefs. 13 ½" outseam on size M. Ethically made in Peru on a living wage.
Please see our return policy here. 

100% Pima Cotton

Plastic-Free Fabric

Reduced Water Waste

Fair Wage

Circular
OTHER FAVORITES
A daily top drawer go-to. Wear it under your sweater or button down.
Shop The V-Neck Tee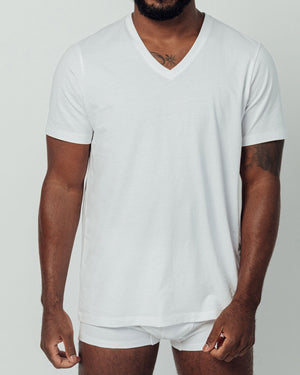 Customer Reviews
Margaret M.

United States
I recommend this product
01/01/2023
The Best
The redesign has made this my new favorite! Best fit and softest fabric.
Charles S.

United States
I recommend this product
11/30/2022
Version 2 is excellent
I'm a big fan of The Big Favorite original boxer for its comfort, fit, and quality, which are consistent hallmarks of TBF. I think the version 2 boxer is the best boxer in the market period. I've worn J Crew, Muji, even Bombas recently - this new TBF boxer is so much better. It is even more comfortable than v.1 (which is really comfortable), is longer on the leg, the quality is so much better than any of the other brands - TBF has mastered the boxer here and raised the bar. I highly recommend this product. Thanks, TBF!