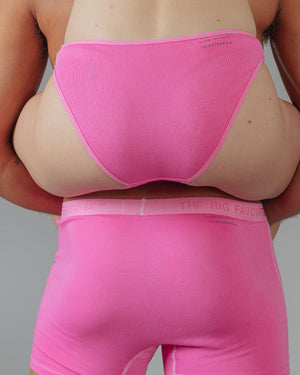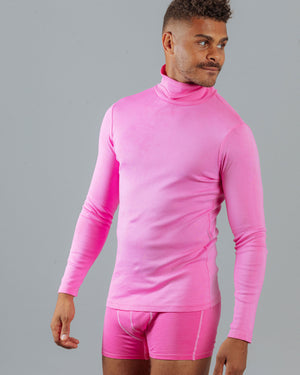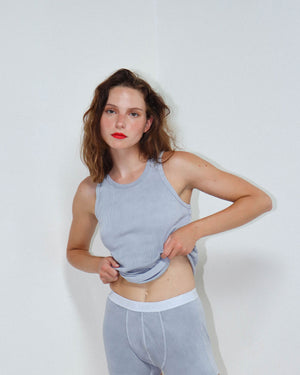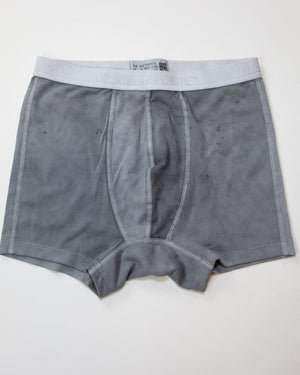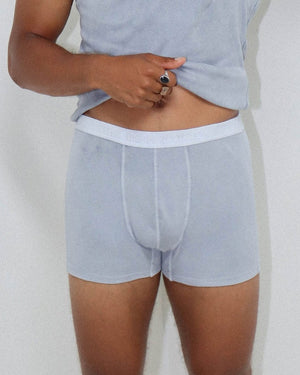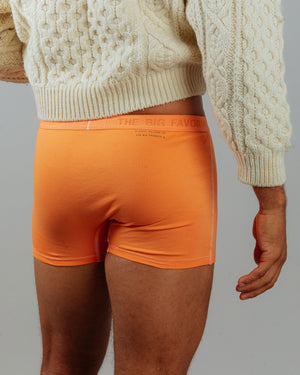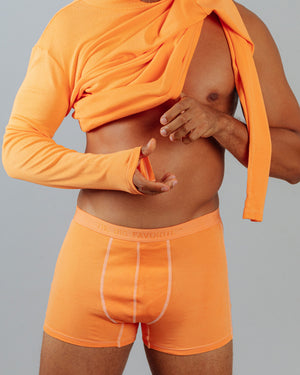 Ron wears a size L, Hayley wears an XS.
Ron wears a size L, Hayley wears an XS.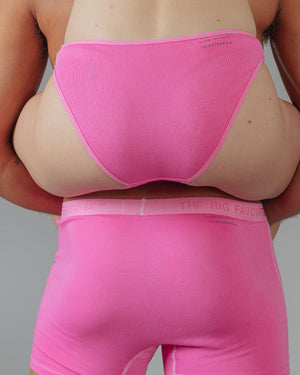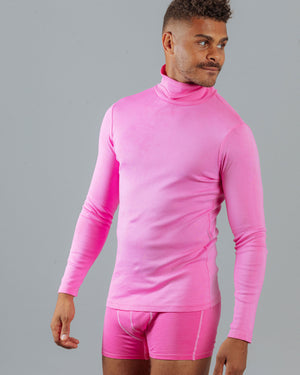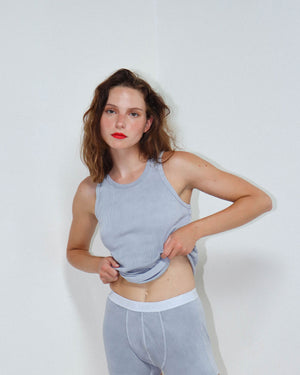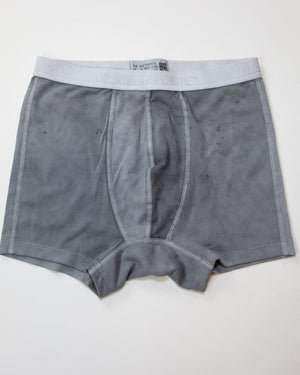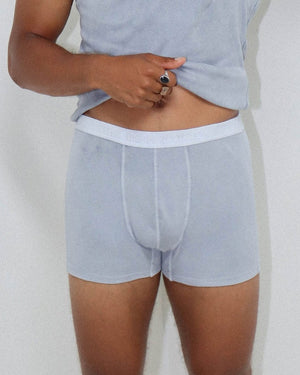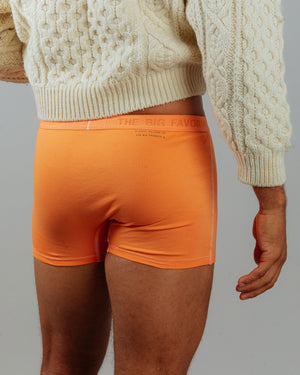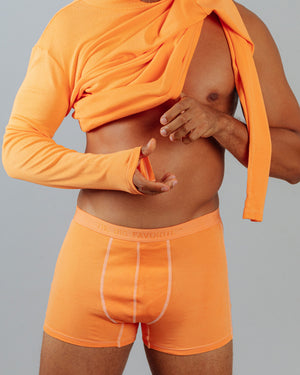 Ron wears a size L, Hayley wears an XS.
Ron wears a size L, Hayley wears an XS.
The Natural Dye Boxer Brief
One part boxer brief, one part sleep short. Fabricated in the softest 100% Plastic-free Pima Cotton Interlock your bum has ever felt, now in natural and low-impact color! Natural, breathable, structured, stretchy, and sanforized (pre-shrunk). FYI - plastic-free fabric is better for you and your nether parts, so they'll thank us, too. Genderless. No-roll elastic. 11 ½" outseam on size M. Ethically made in Peru on a living wage.
Better Barbie, our version of hot pink, uses special imported dyes from Europe with mineral Muscovite Mica, coated with iron oxide. Washed and finished in a Beebalm and Bergamot bath of recollected rainwater.
Carrot, our bright orange, is dyed using carrots, beets, and coreopsis. Washed and finished in recollected rainwater.
Charcoal Grey: This blue-ish grey color was created using activated charcoal and a rainwater wash. Charcoal binds itself to toxins and makes it impossible for our bodies to absorb them. When worn on the skin, charcoal can pull toxins out so that they can be washed away in the next laundry cycle. Activated charcoal is inert, which means it's hypo-allergenic and will not irritate sensitive skin.
*Disclaimer: This natural and hand-dyed color is better for you and the planet. Each piece is unique, so variations in color should be embraced. This garment will fade over time. Wash cold and hang to dry for minimal fading. 
Please see our return policy here. 

100% Pima Cotton

Plastic-Free Fabric

Reduced Water Waste

Fair Wage

Circular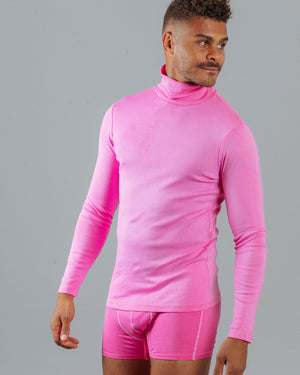 Customer Reviews
Lewis C.

United States
I recommend this product
12/10/2021
Awesome stuff
Excellent. Great quality, fit, and color. TBF does it again!