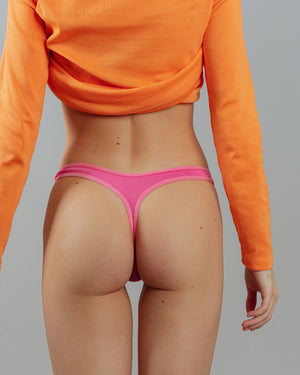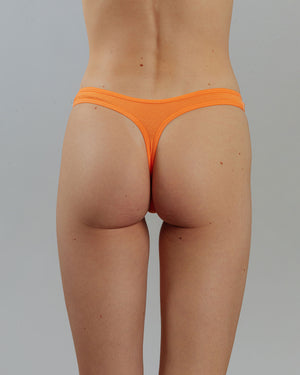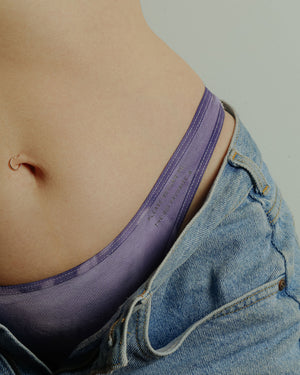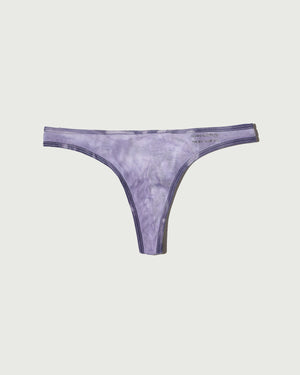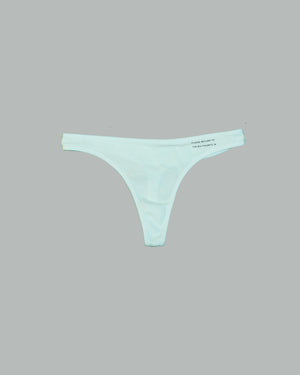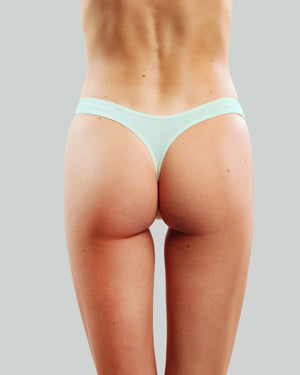 Hayley wears the size XS.
Hayley wears the size XS.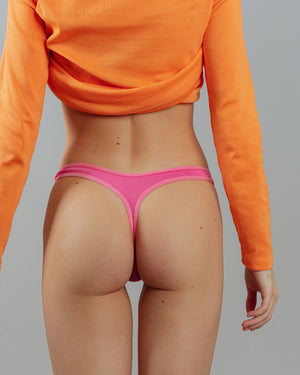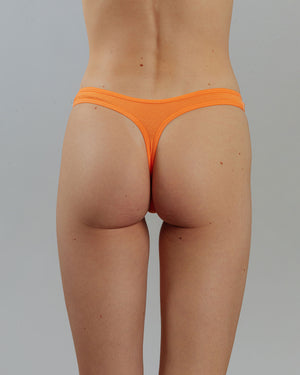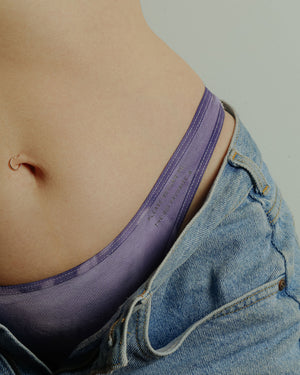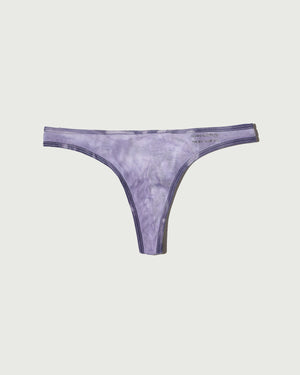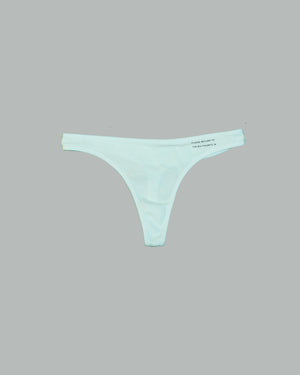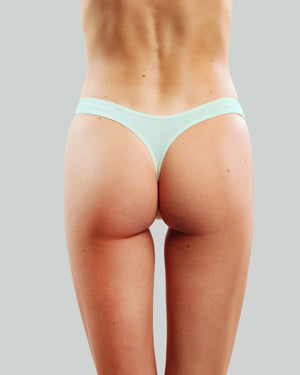 Hayley wears the size XS.
The Natural Dye Thong
Hayley wears the size XS.
Our thong, upgraded with natural dyes!
Polyester elastane plastic undies causing rashes and itching? Yeah, we hear you. Gynecologists recommend natural fiber underwear for a reason. Our Thong is for the saucy squirrels who require zero VPL (visible panty line). The 100% plastic-free and GOTS Certified Organic Pima Cotton provides stretch that actually fits you, and structure that doesn't dig in or sag out. Sanforized, meaning it won't shrink to Barbie-size after washing. No-roll elastic. Yeah, we dislike that word too, so we're on the hunt for alternatives. Ethically made in Peru on a living wage.
Better Barbie, our version of hot pink, uses special imported dyes from Europe with mineral Muscovite Mica, coated with iron oxide. Washed and finished in a Beebalm and Bergamot bath of recollected rainwater.
Doublemint, a breath of fresh air under your pants. Our natural dye artist double dipped these in Mint, Nettles, and Queen Anne's Lace to get this beautiful light green shade of mint. These items are hand-dyed and finished in a bath of recollected rainwater.
Carrot, our bright orange, is dyed using carrots, beets, and coreopsis. Washed and finished in recollected rainwater.
Purple People Eater (yes, a reference from the 80s movie) is made with foraged red cabbage and sweetgum bark soaked and washed in recollected rainwater.
*Disclaimer: This natural and hand-dyed color is better for you and the planet. Each piece is unique, so variations in color should be embraced. Hand-dyed color is non-toxic and is not set like chemical colors, so please hand wash with cold water and care. This garment will fade over time. Hang or lay flat to dry.
Please see our return policy here.

100% Pima Cotton

Plastic-Free Fabric

Reduced Water Waste

Fair Wage

Circular