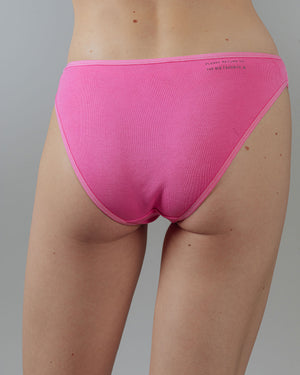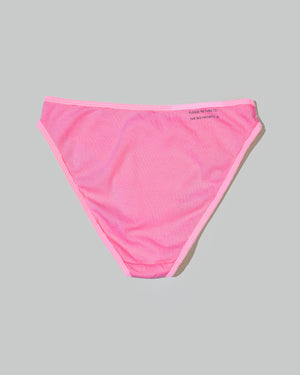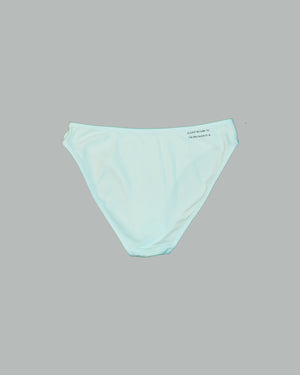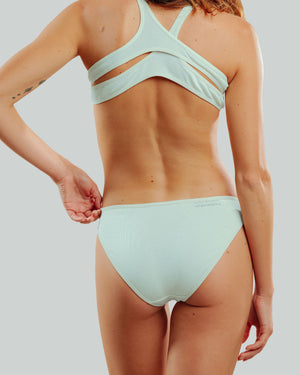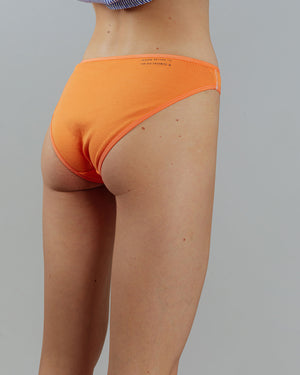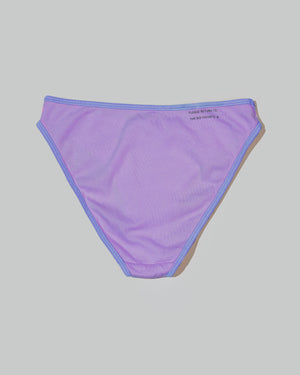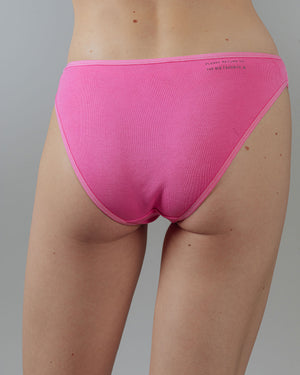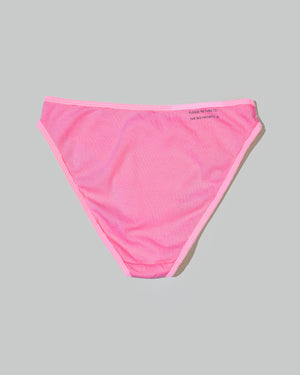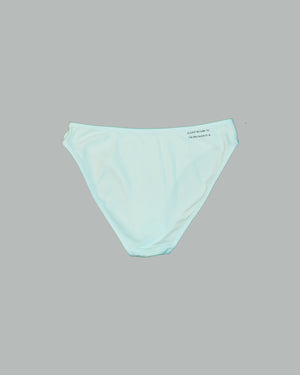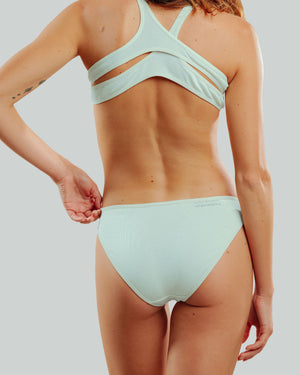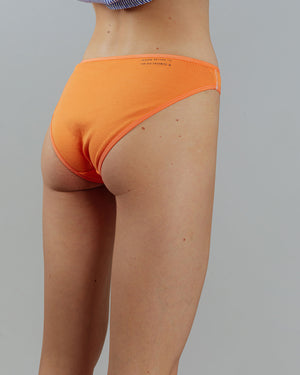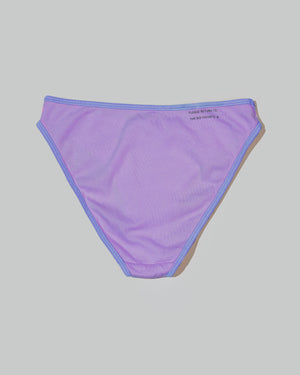 Hayley wears an XS.
The Natural Dye Bikini Brief
Hayley wears an XS.
Our seriously simple, seriously comfortable bikini brief fit now in natural and naturally-dyed color in our seriously comfortable, impossible-to-find, bikini brief fit. Our founder couldn't find this so she designed one that doesn't ride up or dig in. Plastic-free and ethically made in Peru on a living wage.
Better Barbie, our version of hot pink, uses special imported dyes from Europe with mineral Muscovite Mica, coated with iron oxide. Washed and finished in a Beebalm and Bergamot bath of recollected rainwater.
Lovely Lilac, what would pink be without purple? Our dye artist used lavender leaves, stems, and cherry root to make this lovely shade of soft reddish purple. These dyes are always washed and finished in a bath of recollected rainwater.
Doublemint, a breath of fresh air under your pants. Our natural dye artist double dipped these in Mint, Nettles, and Queen Anne's Lace to get this beautiful light green shade of mint. These items are hand-dyed and finished in a bath of recollected rainwater.
Carrot, our bright orange, is dyed using carrots, beets, and coreopsis. Washed and finished in recollected rainwater.
*Disclaimer: This natural and hand-dyed color is better for you and the planet. Each piece is unique, so variations in color should be embraced. Hand-dyed color is non-toxic and is not set like chemical colors, so please hand wash with cold water and care. This garment will fade over time. Hang or lay flat to dry.
Please see our return policy here. 

100% Pima Cotton

Plastic-Free Fabric

Reduced Water Waste

Fair Wage

Circular
Customer Reviews
Allison W.

United States
I recommend this product
09/06/2023
Love!
Feels like I have nothing on. Couldn't love this underwear more!