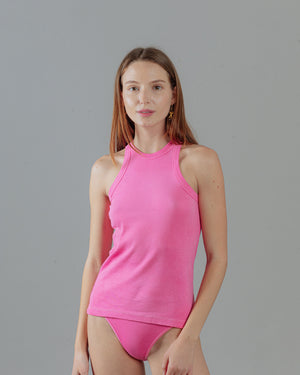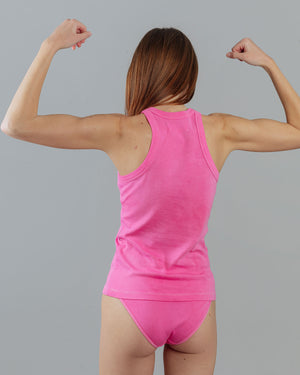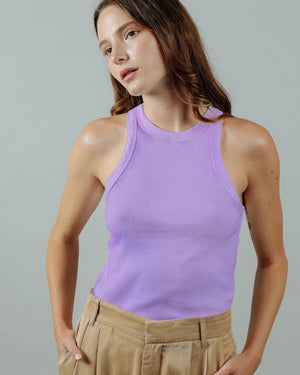 Hayley wears an XS.
Hayley wears an XS.
The Natural Dye 90s Tank
We're obsessed with our sleek 90s-inspired layer, now with low-impact dyes! 1x1 super soft pima cotton rib that skims the body. Wear it alone in the hot weather or under shirts and sweaters in the fall and winter. Wear it in reverse - pink has lichen green stitching. 
Better Barbie, our version of hot pink, uses special imported dyes from Europe with mineral Muscovite Mica, coated with iron oxide. Washed and finished in a Beebalm and Bergamot bath of recollected rainwater.
Lovely Lilac, what would pink be without purple? Our dye artist used lilac flowers, stems, and cherry root to make this lovely shade of soft reddish purple. These dyes are always washed and finished in a bath of recollected rainwater.
*Disclaimer: This natural and hand-dyed color is better for you and the planet. Each piece is unique, so variations in color should be embraced. This garment will fade over time. Wash cold with like colors for low dye transfer and hang to dry for minimal fading.
Please see our return policy here. 

100% Pima Cotton

Plastic-Free Fabric

Reduced Water Waste

Fair Wage

Circular