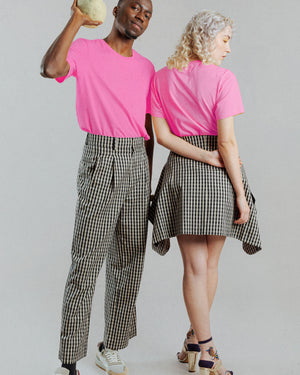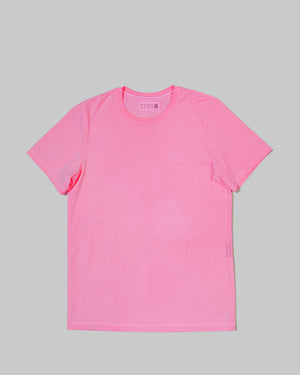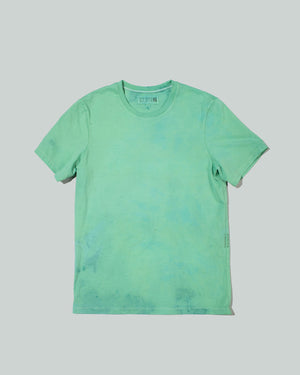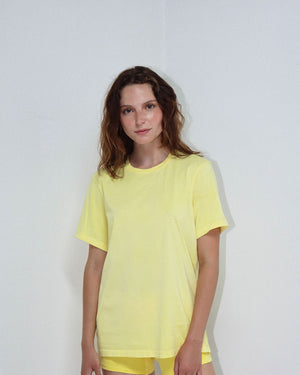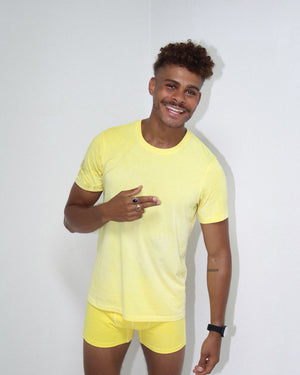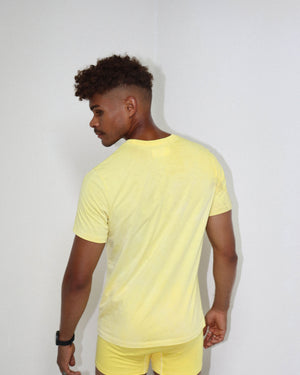 Ron wears a size M, Haley wears a size S.
Ron wears a size M, Haley wears a size S.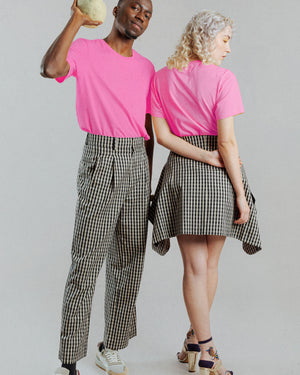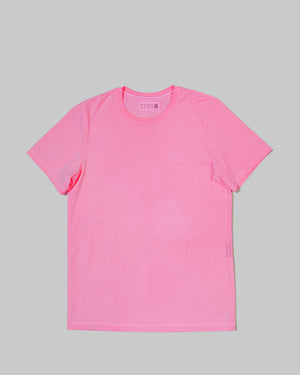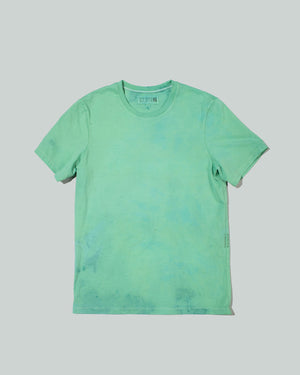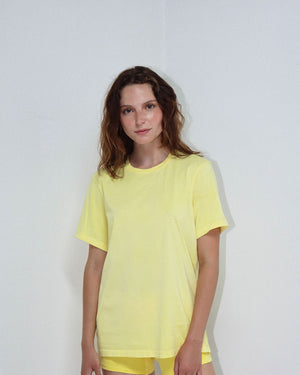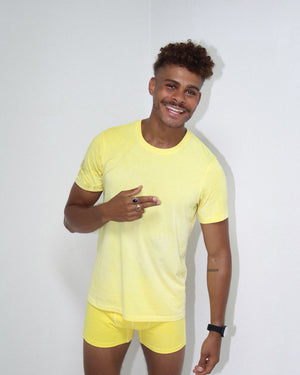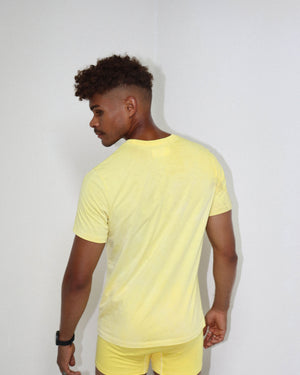 Ron wears a size M, Haley wears a size S.
The Natural Dye Relaxed Crew
Ron wears a size M, Haley wears a size S.
Your favorite classic crew, upgraded, now with natural and hand-dyed color! Reliable. Relaxed. Incredibly soft. 30s/1 (describing fabric weight, pronounced: thur-tee singles), meaning a medium-weight Pima Cotton jersey knit. Genderless, plastic-free Pima Cotton and pre-shrunk, aka Sanforized. 27 1/2" length on size M. Ethically made in Peru on a living wage. 
We LOVE color only when it's better for you and the planet. That's why we partnered with natural dye artist, Audrey Louise Reynolds, to hand-dye one of our favorite colors of all time, but with natural and non-toxic dyes. Meet Turmeric Yellow! 
Better Barbie, our version of hot pink, uses special imported dyes from Europe with mineral Muscovite Mica, coated with iron oxide. Washed and finished in a Beebalm and Bergamot bath of recollected rainwater.
Turmeric Yellow, The health benefits of Turmeric are attributed to its curcumin content. Curcumin has anti-inflammatory and antioxidant properties. When worn on the skin, it can heal wounds, reduce inflammation, and provide a natural glow.
Grass Green, A few parts Turmeric with an activated charcoal over-dye. This natural dye has all the benefits above, plus is pulls away toxins from the skin.
*Disclaimer: This natural and hand-dyed color is better for you and the planet. Each piece is unique, so variations in color should be embraced. This garment will fade over time. Wash cold with like colors for low dye transfer and hang to dry for minimal fading.
Please see our return policy here. 

100% Pima Cotton

Plastic-Free Fabric

Reduced Water Waste

Fair Wage

Circular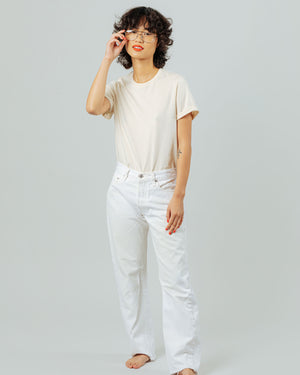 Customer Reviews
Jasen B.
I recommend this product
01/06/2022
BEST DESIGN EVER!
Where do I start???? This is by far the best t shirt I own - comfort, quality, and the plant dyed color! What a genius design.