Help us make landfills a thing of the past. At The Big Favorite, we're building the new version of American Legacy: quality products and a circular system that's better for this great big world.
We've recycled a brand with history into a recycling brand with an eye to the future. The Big Favorite was originally established in the 1930s by our founder's great-grandfather as a destination for reliable cotton workwear for industrious Americans. Nearly 100 years later, we've translated the brand's ethos into a collection built for a new kind of daily grind.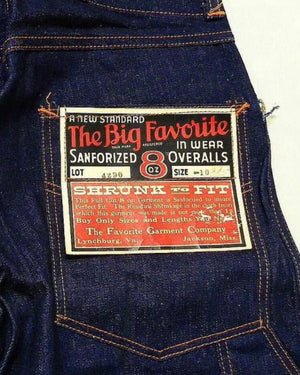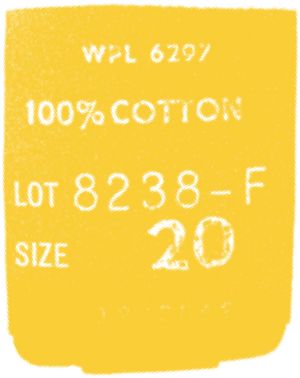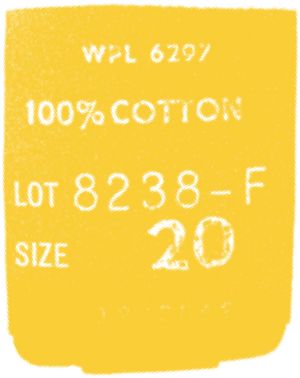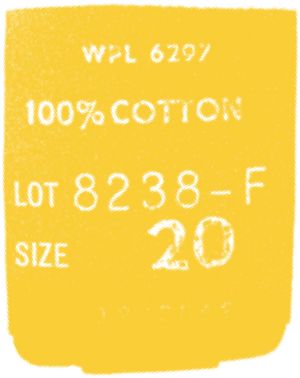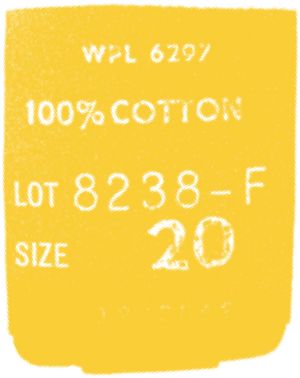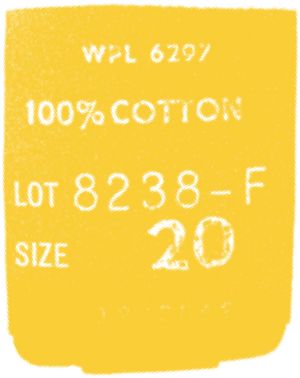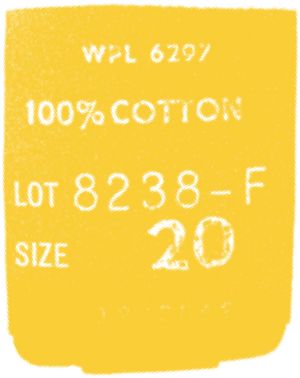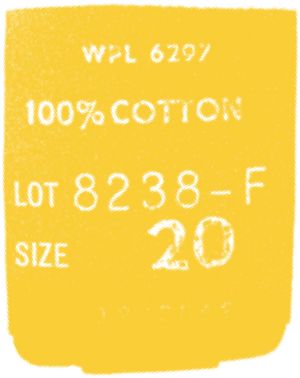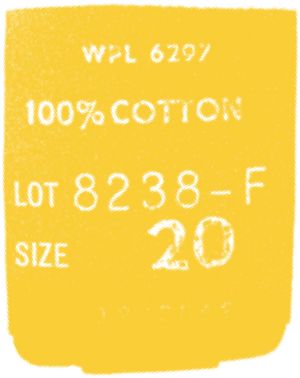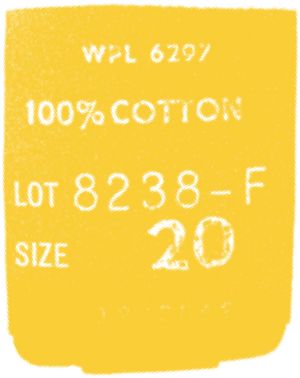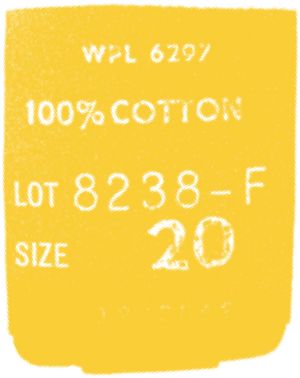 Our goal is to set a new, zero-trash standard for American basics. We believe creativity is the antidote to compromise, so we dreamed up something that didn't exist — thoughtfully designed undergarments that are long-lasting, super accessible, and easy to recycle. You wear them out, we take them back, and the process begins again — a radically simple alternative to the take-make-waste status quo. 
In 2022, we leveled up our commitment to innovative, creative clothing solutions with our foray into upcycling: secondhand button-downs redesigned in the TBF studio. Ruching, wrapping, slicing and dicing transform pre-loved, high-quality shirts into modern heirlooms — perfect for layering over your favorite TBF undies. We'll even take the shirt off your back and magic it into something that feels like new, but better — and as a bonus, you'll help us keep unwanted clothes from jamming landfills.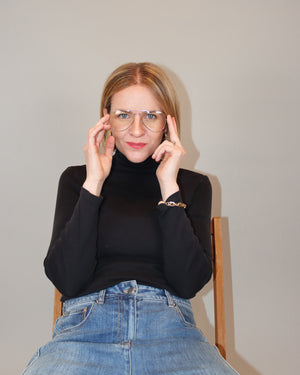 Our founder, Eleanor Turner, knows American fashion and production. With over a decade of experience working in the fashion industry, co-founding the women's work apparel brand Argent and designing for iconic companies like Tommy Hilfiger, Tory Burch and J. Crew, Eleanor saw a big gap in the industry for a legacy brand that runs on a circular, earth-friendly system. Enter El's vision for The Big Favorite: starting with undergarments, the one category remaining that can't be donated or resold, the goal is to revolutionize fashion's footprint from the bottom up.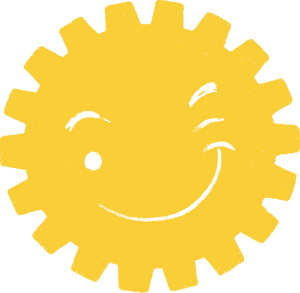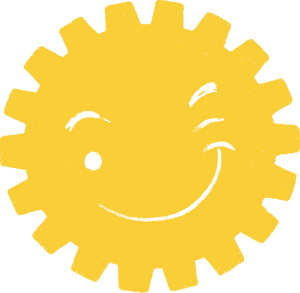 "you buy
______

when you buy the big favorite."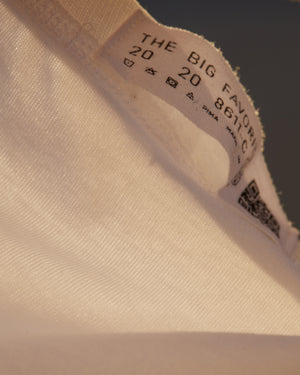 QUALITY
We're replacing the cardboard feel and outdated fit of your average department store base layers with super soft plastic-free pima cotton that you won't be itching to take off. Pima cotton was purposefully selected for its longer staple fiber, which not only feels better on your skin but is easier to break down in the recycling process. We've settled on three colors for the same reason: less dyeing means a more focused offering, which is more earth-friendly. That will always be our North Star.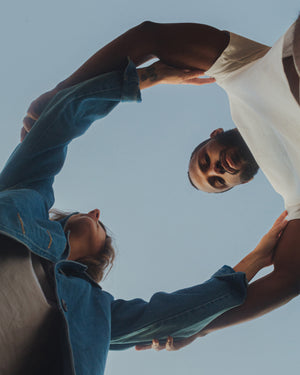 A Circular Process
Circles are our favorite shape, offering balance in a world that sorely needs it. The Big Favorite runs on a circular system to help restore some of that balance to our planet, turning potential waste away from landfills and into a resource by recycling it into new yarn or even a new piece of clothing. Our desire for balance extends beyond production. We use it to guide our ethical decision-making, including who we work with. People are part of this planet, too, which is why we work with suppliers in Peru who pay fair wages.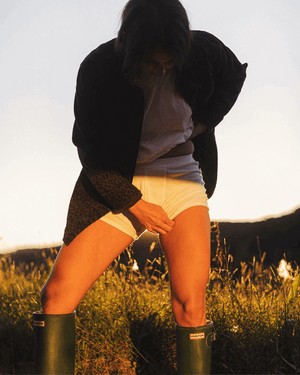 Our Vision
We're here to make the most reliable basics on the planet, for the planet. That means thinking outside of the box everyday about how we can realign with nature, leaving the world in better shape than we found it. Rather than settling for yesterday's best, we'll work tirelessly to seek out new solutions for providing top-quality products that move towards our cradle to cradle goals. We're good, but we can always be better, and we want to hear your ideas on how that can be done. We believe all ships rise, and are looking forward to building the foundation for a big future, one that's good for all of our parts.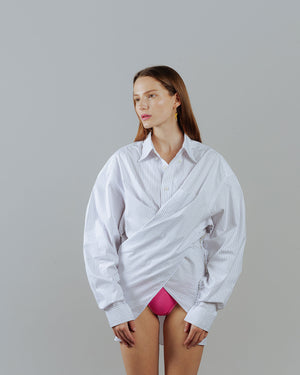 UPCYCLING
Two years after mastering circular understuff, the natural next step for TBF was to design something to wear on top of our first layers. For us, a big button-down checked every box: It's classic, genderless, seasonless, and it's typically made of durable, high-quality cotton. But since a button-down isn't as easy to recycle and remake as, say, a T-shirt or thong, it got us thinking about a different kind of reuse… upcycling. We're rescuing secondhand shirting on its way to the global south — far superior to what you'll find on today's market — and reworking it for you. Old shirts, new designs, nothing wasted — this is how you improve on perfection. It's the first of many TBF upcycling experiments, and we can't wait for you to see what else we've got up our shirtsleeves.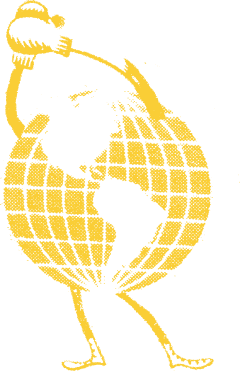 SAN·FOR·IZED
/ˈsanfəˌrīzd/
Adjective: typically of cotton, preshrunk by a controlled compressive process; meeting certain standards of washing shrinkage. The process was invented in the 40s and 50s and used to communicate the promise of the future of product innovation.