The 1940s promised a zany future full of Jetsons-style innovations, flying cars, and 3D-printed food. Although we all aren't jetpacking to work (yet), we're here to follow through on the promise of innovation. Equal parts past, present, and people, with a heaping dash of futurity, this blog is where we'll build our vision of the circular and waste-free future we want to see.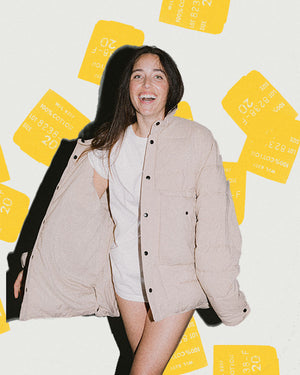 What's your moral clothing compass? Jordyn Amoroso, Chief Brand Officer of Clove, discusses the connection between brand success and "doing the right thing".
WE HAVE A HISTORY
Take-make-waste is a thing of the past. We're a brand recycled into a recycling brand.
About Us